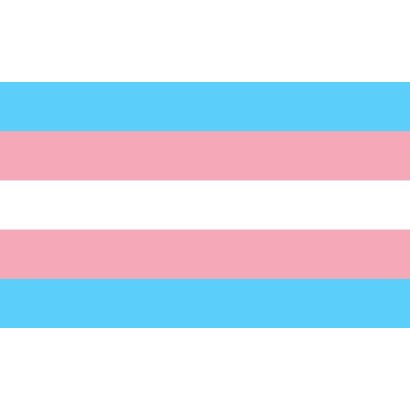 Transgender Pride flag
RHB13ST150
Transgender Pride flag, clear colours. Monica Helms Available in standard or premium. ...
More information
Product description
Brand:

Vlag

Article number:

RHB13ST150

Availability:

In stock
Transgender Pride flag
A common symbol for the transgender community is the Transgender Pride flag, which was designed by Monica Helms, and was first shown at a pride parade in Phoenix, Arizona, United States in 2000. The flag consists of five horizontal stripes, two light blue, two pink, with a white stripe in the center
Standard quality flags are suitable for indoor or light outdoor use. Premium (i.e. highest quality) flags are suitable for long-term outdoor use. Standard quality flags are usually in stock, which means a very fast delivery time. Logoflags, municipality and most Premium quality flags have a delivery time of 2 to 5 working days. If you are not able to find your flag on the site, contact us and we will print it for you.