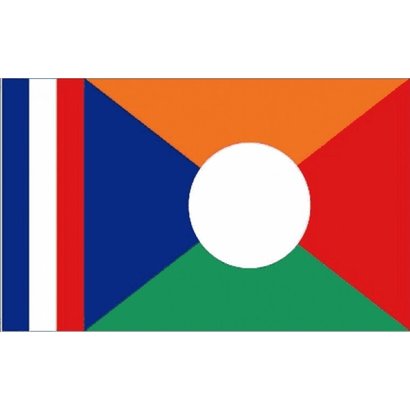 Reunion Island flag
AS251ST150
Polyester Reunion Island flag, bright colors, double-stitched edges, washable up to 30C, strengthened on mast side and UV-resistant. Available in standard or premium quality. ...
More information
Product description
Brand:

Vlag

Article number:

AS251ST150
Reunion Island flag
The flag of Réunion is the flag of the department of Réunion, France. The country uses the flag of France, the national flag of its mother country. Although the federal period of France installed a number of flags of the metropolitan regions, Réunion does not have a separate official flag.
This is the proposal by the Association for the Reunion Flag.
Independentists and nationalists of Reunion also have their flag (green, yellow, red) which was created in 1986. Green symbolizes the marronage, yellow symbolizes the working class and red symbolizes the period of slavery and indentured labour, struck by a yellow star with five points.
Standard quality flags are suitable for indoor or light outdoor use. Premium (i.e. highest quality) flags are suitable for long-term outdoor use. Standard quality flags are usually in stock, which means a very fast delivery time. Logoflags, municipality and most Premium quality flags have a delivery time of 2 to 5 working days. If you are not able to find your flag on the site, contact us and we will print it for you.