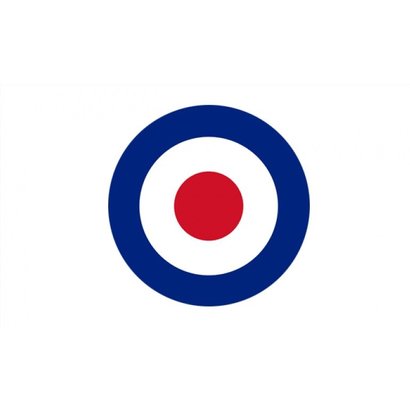 Mod Target flag
MI5846ST150
Polyester flag, bright colors, double-stitched edges, washable up to 30C, strengthened on mast side and UV-resistant. Available in standard or premium quality. ...
More information
Product description
Brand:

Vlag

Article number:

MI5846ST150
Mod Target flag
Mark your Mod festival spot with the red, white and blue Target Flag. Fly the Target flag above your tent and make it easier to find your way back to your pitch in the sea of tents!
Mod is a subculture that began in London in 1958 and spread throughout Great Britain and elsewhere, eventually influencing fashions and trends in other countries and continues today on a smaller scale. Focused on music and fashion, the subculture has its roots in a small group of stylish London-based young men in the late 1950s who were termed modernists because they listened to modern jazz.
Standard quality flags are suitable for indoor or light outdoor use. Premium (i.e. highest quality) flags are suitable for long-term outdoor use. Standard quality flags are usually in stock, which means a very fast delivery time. Logoflags, municipality and most Premium quality flags have a delivery time of 2 to 5 working days. If you are not able to find your flag on the site, contact us and we will print it for you.