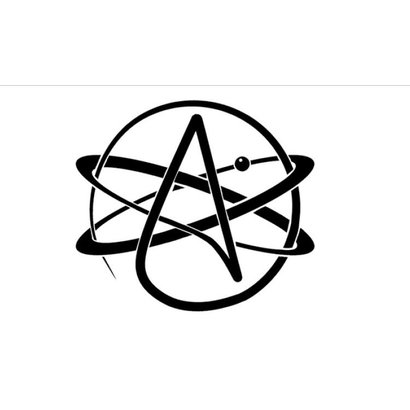 Athiest flag
MI2874ST150
Polyester flag, bright colors, double-stitched edges, washable up to 30C, strengthened on mast side and UV-resistant. Available in standard or premium quality. ...
More information
Product description
Brand:

Vlag

Article number:

MI2874ST150
Athiest flag
Atheism is, in the broadest sense, the absence of belief in the existence of deities. Less broadly, atheism is the rejection of belief that any deities exist. In an even narrower sense, atheism is specifically the position that there are no deities. Atheism is contrasted with theism,[9][10] which, in its most general form, is the belief that at least one deity exists.
Standard quality flags are suitable for indoor or light outdoor use. Premium (i.e. highest quality) flags are suitable for long-term outdoor use. Standard quality flags are usually in stock, which means a very fast delivery time. Logoflags, municipality and most Premium quality flags have a delivery time of 2 to 5 working days. If you are not able to find your flag on the site, contact us and we will print it for you.